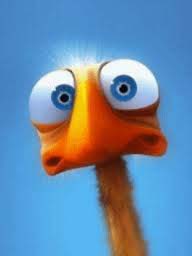 Ok, I will be honest, having done two twitter chat sessions for etmooc, or should I say following them while they flew by. I was not a fan! Tweetdeck did help a lot. I was able to follow #etmchat as well as see those messages directed at me. A very nice tool.I will be honest, I'm still not sure how to make an actual connection on these chats, they go so fast, yet I see many who appear to have already made connections and consistently tweet to one another on subjects I'm sure began way before I came in. Maybe they are already connected.. maybe they are new to each other but I see them, connected to two or three and I wonder how they did it so quickly, I will keep trying but to be honest, I don't mind lurking in twitter chats, I still learn. I just feel bad I am not sharing through that medium..
The many comments I received on google plus regarding twitter chats helped a lot. So this week, I did as was suggested, I watched for a while and though I fell like a lurker, I found a post fly by composed by Natasha Allen where she shared her "wallwisher for web 2.0 applications" . Well before I knew if I clicked on the link and was introduced to wallwisher.com. Now this application may seem odd to some, ok, I can put blocks on a wall but for me, it is very powerful. I am a visual person. While my wall is not nearly complete and I love google reader, my reader is a list, if the "post title" does not entice me, I may not read it.
This I can see! It adds a bit of visual perspective to something that is linear. My feeds, wiki's and blogs all on one pretty page is a great idea. What I am most impressed with is how very easy is was to learn, click and add, click and add. It's easy to say the least and I can see great implementation of this in education at all levels. If you use wallwisher.com, please tell me how, currently I am thinking of adding a new wall with resources for my graduate students though that would be redundant from the moodle page they currently have? Or it is possible they like the pretty pictures like I do? Hm...
Created with Wallwisher